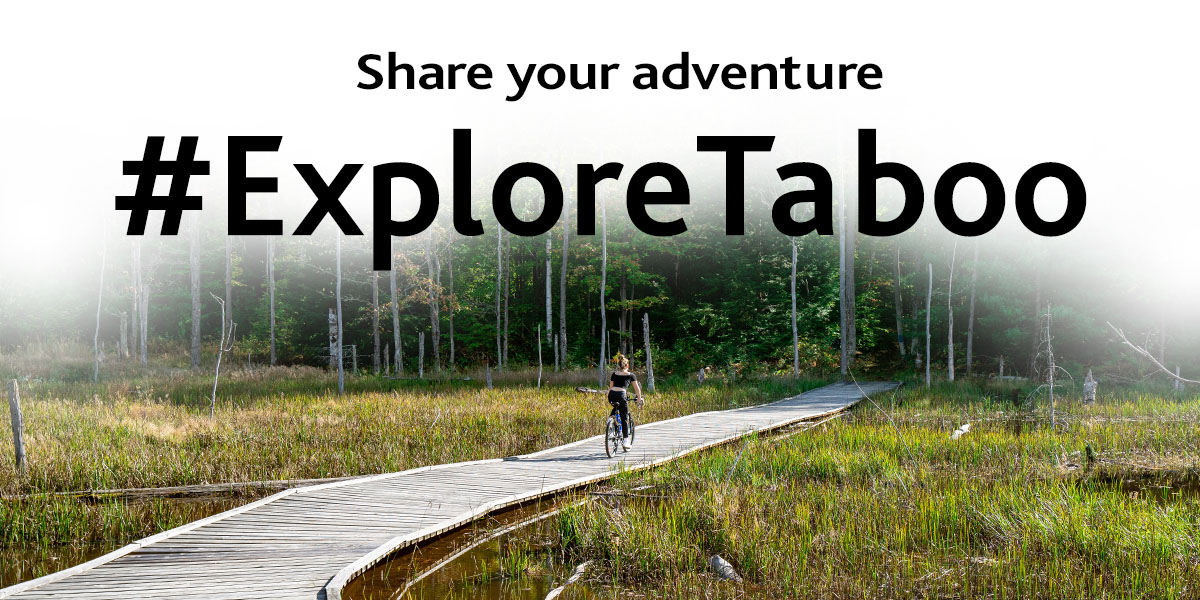 You made it! Welcome to Otter Pond Bridge, a 420-foot long bridge that spans over a wildlife-rich bog. This bridge a fantastic viewing opportunity to see deer, butterflies, frogs, turtles and more!
The bog is home to a wide variety of amphibious creatures, one of which is the beaver. Keep a keen eye for ripples in the water, as often that is a sign of a beaver swimming. Take a walk down the boardwalk a few times and watch for turtles sunbathing on logs, butterflies meandering through the bog, and frogs nestled in the shallow waters.
See something?! Share it on social media, tag us @taboomuskoka, and use the hashtag #ExploreTaboo!